The All-In-One Solution For

Any Business Process
The All-In-One Solution For
Accounts Payable
Workflow Automation
Any Business Process
Automate your business processes, reduce costs, and catapult your
success with Flowis, the integrated automation platform. a No-Code Automation Platform For
Business Processes
Flowis is built
For configuration
With Flowis, every module is a building block that can be used in other processes, enabling you to automate anything from small processes to complex transactions.
With easy-to-use design, our platform requires no coding, saving you resources and optimizing operations quickly.
Invoices Processed Monthly
We
Go further than

process automation
Say goodbye to having multiple applications, Flowis automates everything.
See below how Flowis is an All-In-One solution.
Accounts Payable Automation
Flowis enables businesses to implement the end-to-end Purchase to Pay process in one system. It eliminates the need for multiple systems and reduces the number of interfaces, support contracts, and knowledge bases required.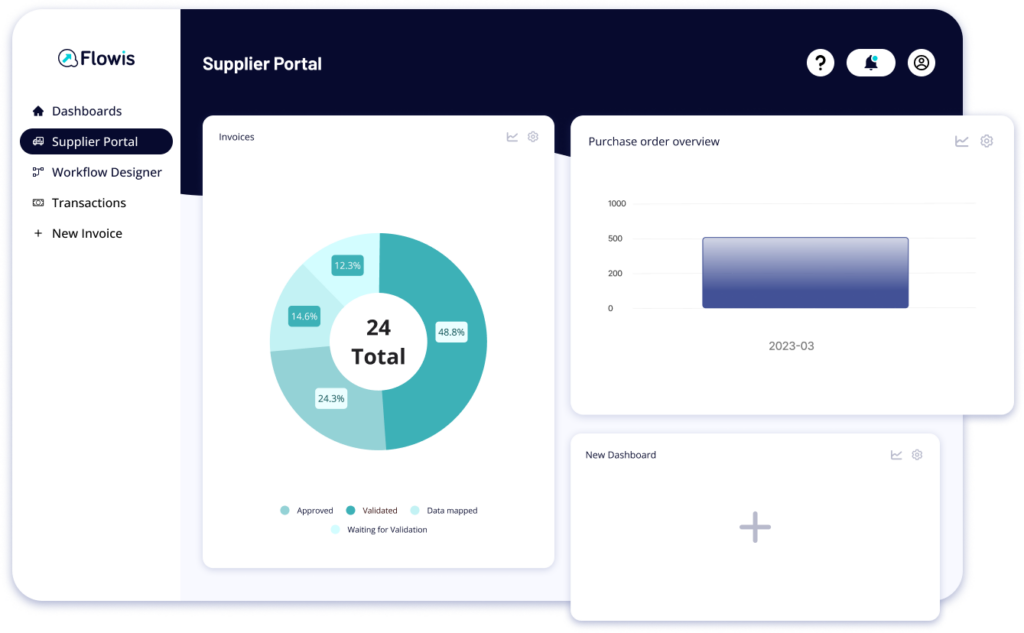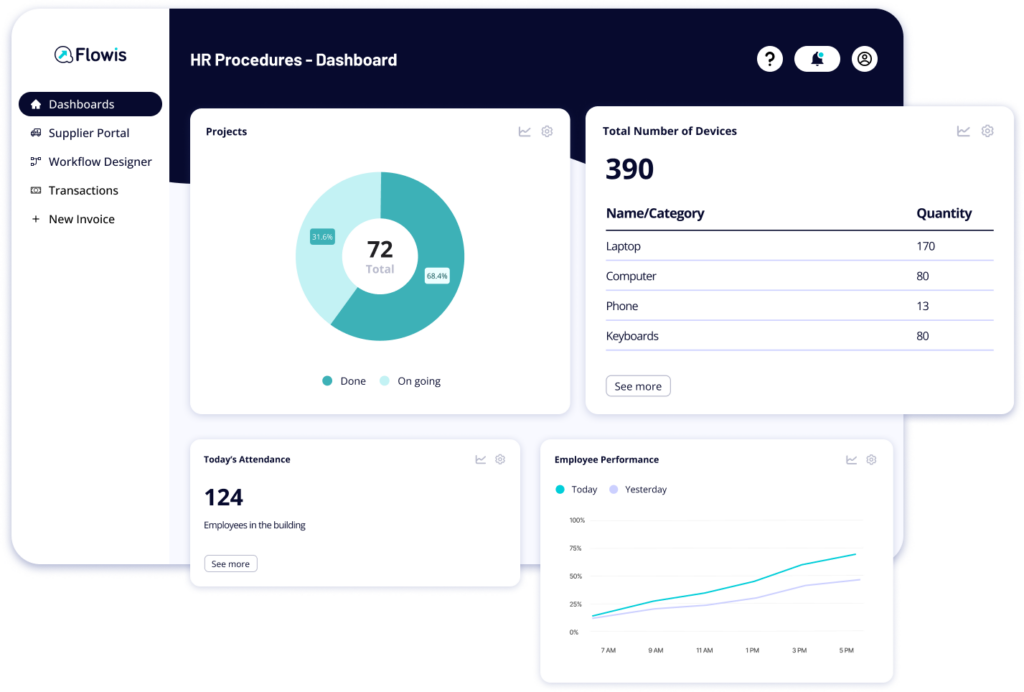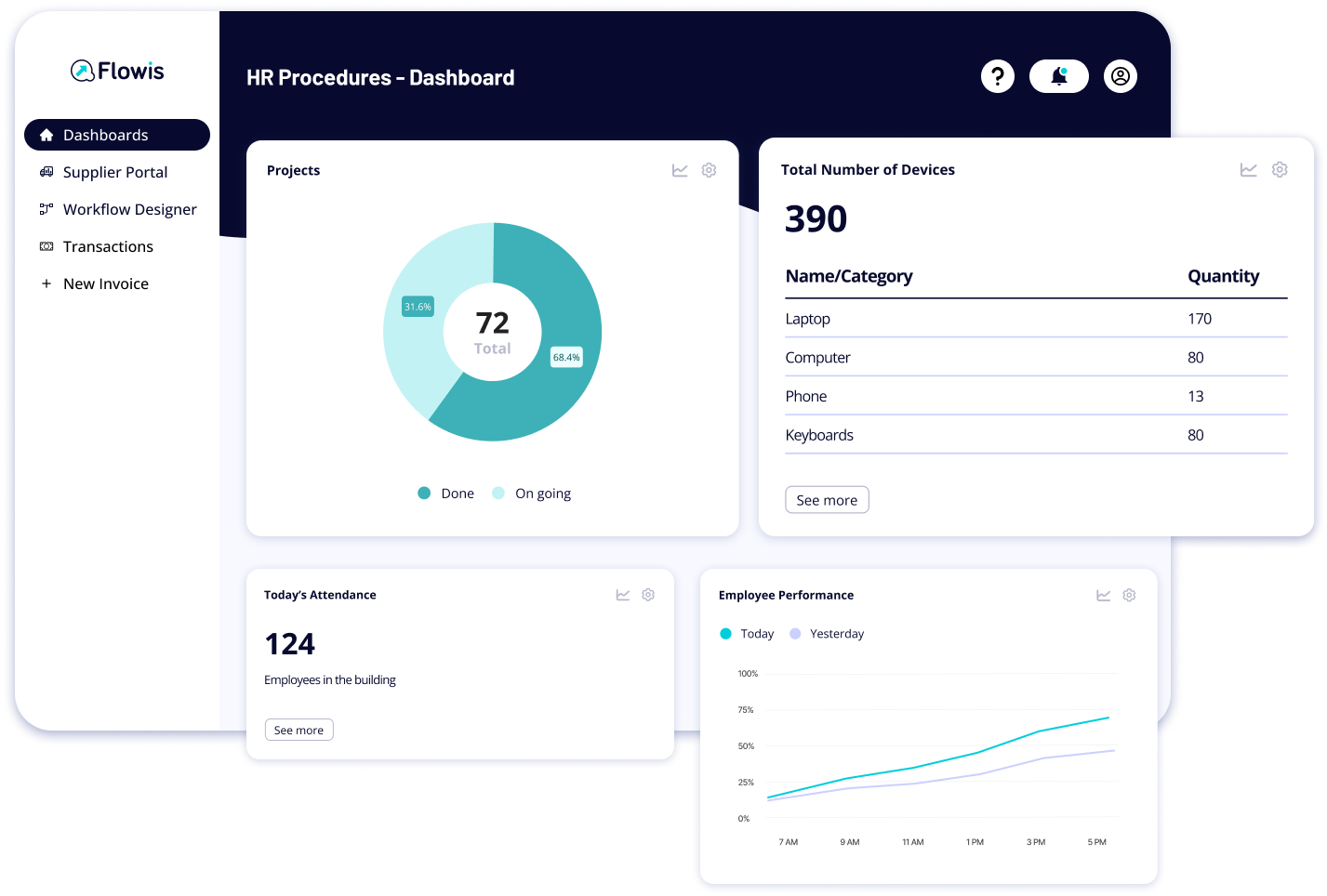 Flowis offers a comprehensive solution for managing the employee life cycle from onboarding to offboarding. You can easily set up new employee accounts, allocate assets and access, and generate all necessary contracts and legal documents.
Take control of your business processes with our intuitive workflow management module. Streamline and standardize your workflows, ensuring efficiency and productivity across your organization.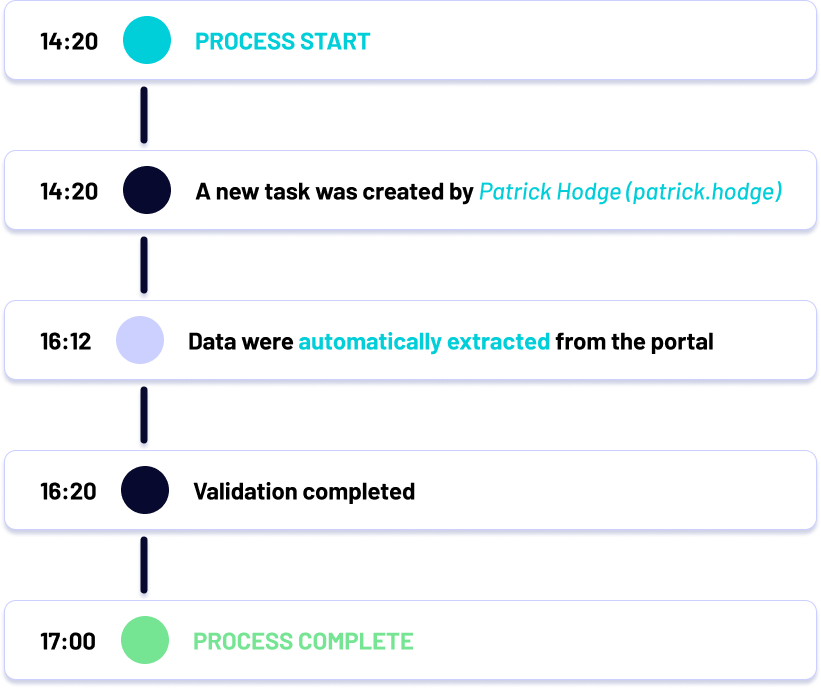 what do
our customers

say
Flowis has revolutionized our business processes, saving us significant time and money. The customization options are endless, making it a perfect fit for our unique needs. Flowis' expert support made implementation seamless. Highly recommend for any business looking to streamline and optimize their operations!
See how we've Implemented Flowis
Flowis integrated Yanfeng's Purchase to Pay (PTP) cycle
Flowis can help you optimize business processes, improve effectiveness, workflow communication, data processing, document OCR and finance forecasts. Read about successful Flowis projects and implementations made by Flowis from all over the world.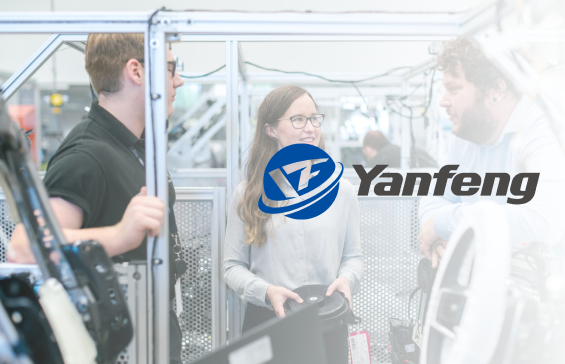 take a look at our latest blog posts
Give us 15 minutes and decide after that