Reliable Invoice Validation



With OCR And AI Technology
Flowis developed qRead and qCapture modules which allow invoice processing
with maximum accuracy and reliability. By leveraging advanced OCR and AI technologies,
the software ensures nearly perfect accuracy in reading invoices.
How does qRead and qCapture work?
Learn More About qCapture and qRead
OCR and AI technology eliminates the need for manual data entry, reducing the time and effort required for processing documents. It allows businesses to allocate resources more efficiently and focus on core activities that drive growth
what are the other Benefits?
Reduces invoice processing errors
OCR and AI technology ensures accurate and reliable data extraction, minimizing errors and improving accuracy in invoice processing. It reduces the risk of financial discrepancies and improves overall efficiency
allows employees to focus 
on higher value-added activities
OCR and AI technology free up employees' time and allow them to focus on more strategic and value-added activities. It empowers employees to contribute their skills and expertise to tasks that directly impact business growth
Increases the volume 
of processed documents
OCR and AI technology enable businesses to handle large volumes of documents quickly and efficiently. By automating the extraction of data from documents, modules significantly increases document processing speed
See how we've Implemented Flowis
Flowis integrated Yanfeng's Purchase to Pay (PTP) cycle
Flowis can help you optimize business processes, improve effectiveness, workflow communication, data processing, document OCR and finance forecasts. Read about successful Flowis projects and implementations made by Flowis from all over the world.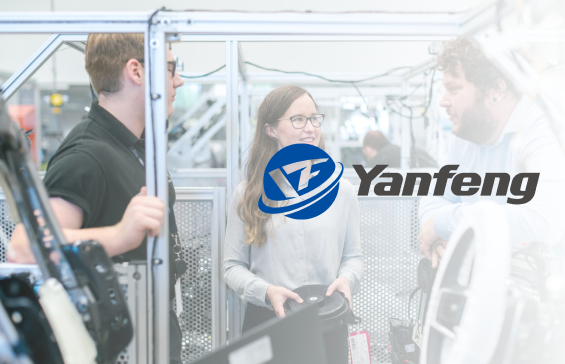 what do
our customers

say
Flowis has revolutionized our business processes, saving us significant time and money. The customization options are endless, making it a perfect fit for our unique needs. Flowis' expert support made implementation seamless. Highly recommend for any business looking to streamline and optimize their operations!
Discover how we leverage
OCR and AI Technology