Effortless
Accounts Receivable

Management with Flowis
Revolutionize your Accounts Receivable process, making it more efficient and enabling an effective customer ordering process.
Why Choose Flowis for AR Automation?
Reduce Complexity and Miscommunication
Our intuitive dashboard-style interface empowers users to effortlessly manage their AR tasks, reducing complexity and ensuring seamless collaboration.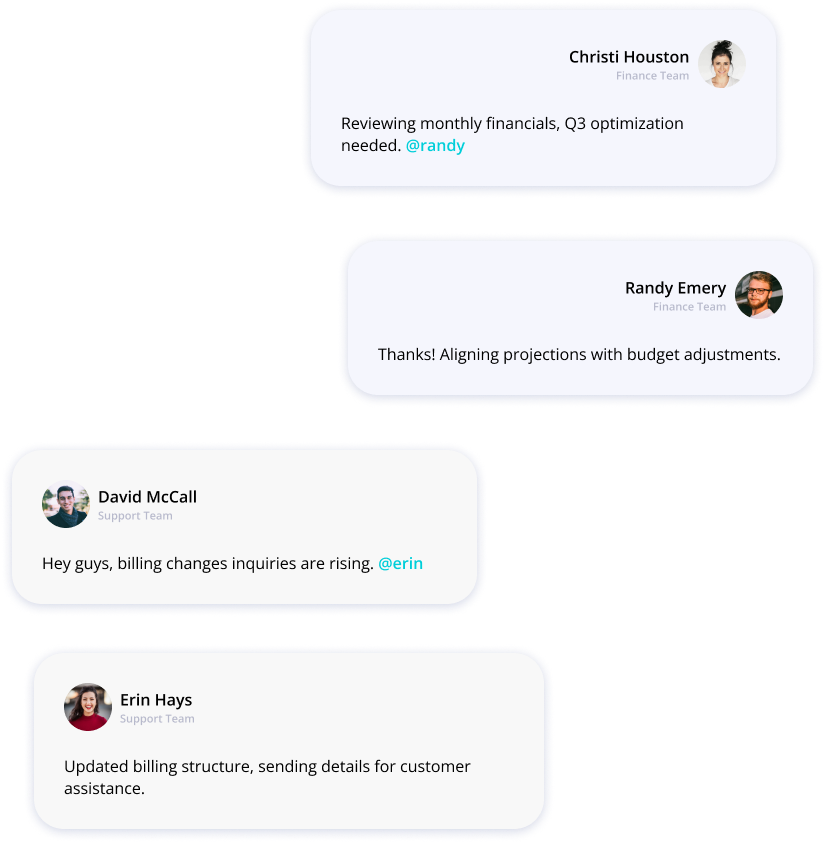 Unified Communication
Across all Departments
Flowis bridges the gap between departments, ensuring everyone speaks the same language when it comes to Accounts Receivable.
With Flowis, Implementing an Effective

Customer Ordering Process


Becomes Effortless
Customers submit orders with specified materials, quantities, and prices. Mass orders can be imported via .xml or .csv files.
Customers track the processing of their orders within your company and access invoices and payment details.
Automated Order Processing
Automated jobs download and verify customer orders against your ERP, allowing for updates to prices, quantities, and order details.
Sales managers review changes, approve/reject records, and, once approved, updates are automatically synced with your ERP.
Pricing updates related to purchased parts trigger approval from the purchasing team, updating orders and releases in your ERP.
The finance team benefits from comprehensive reporting, providing a detailed overview of every transaction.
Number of companies trust Flowis for Accounts Receivable Flowis Features at a Glance
Two-factor authentication provides an additional layer of security for customer portal login, ensuring a secure and protected access to the accounts.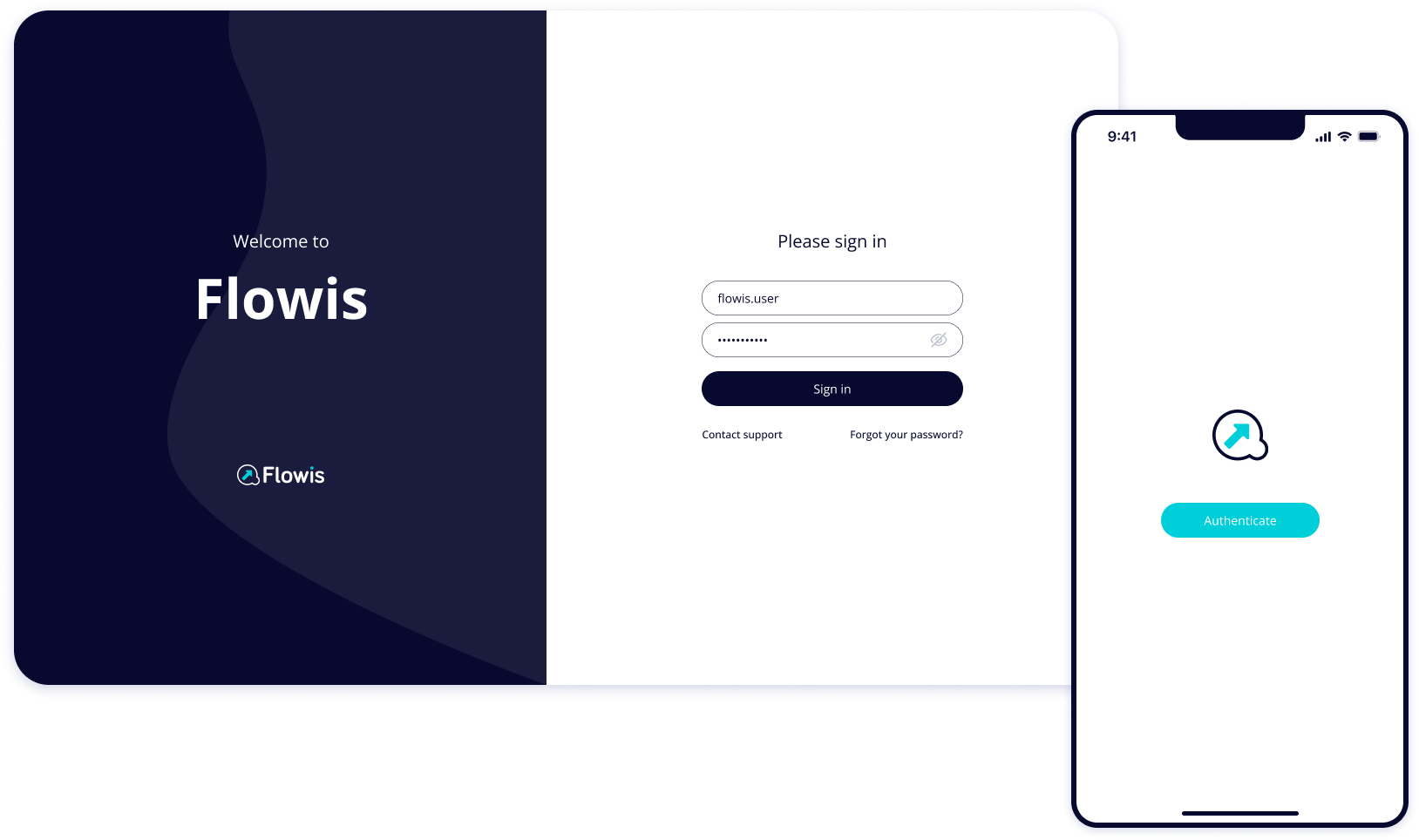 Read and process customer purchase orders with ease and optimize the order processing workflow for maximum productivity.
Tailor-Made Workflows
and Comprehensive Audit Trails
Customize workflows to suit your specific needs, from order processing to document approvals.
Comprehensive Audit Trails
With our audit trail feature, transparency and accountability are at the core of your AR management, maintaining a complete history of all actions taken within the application.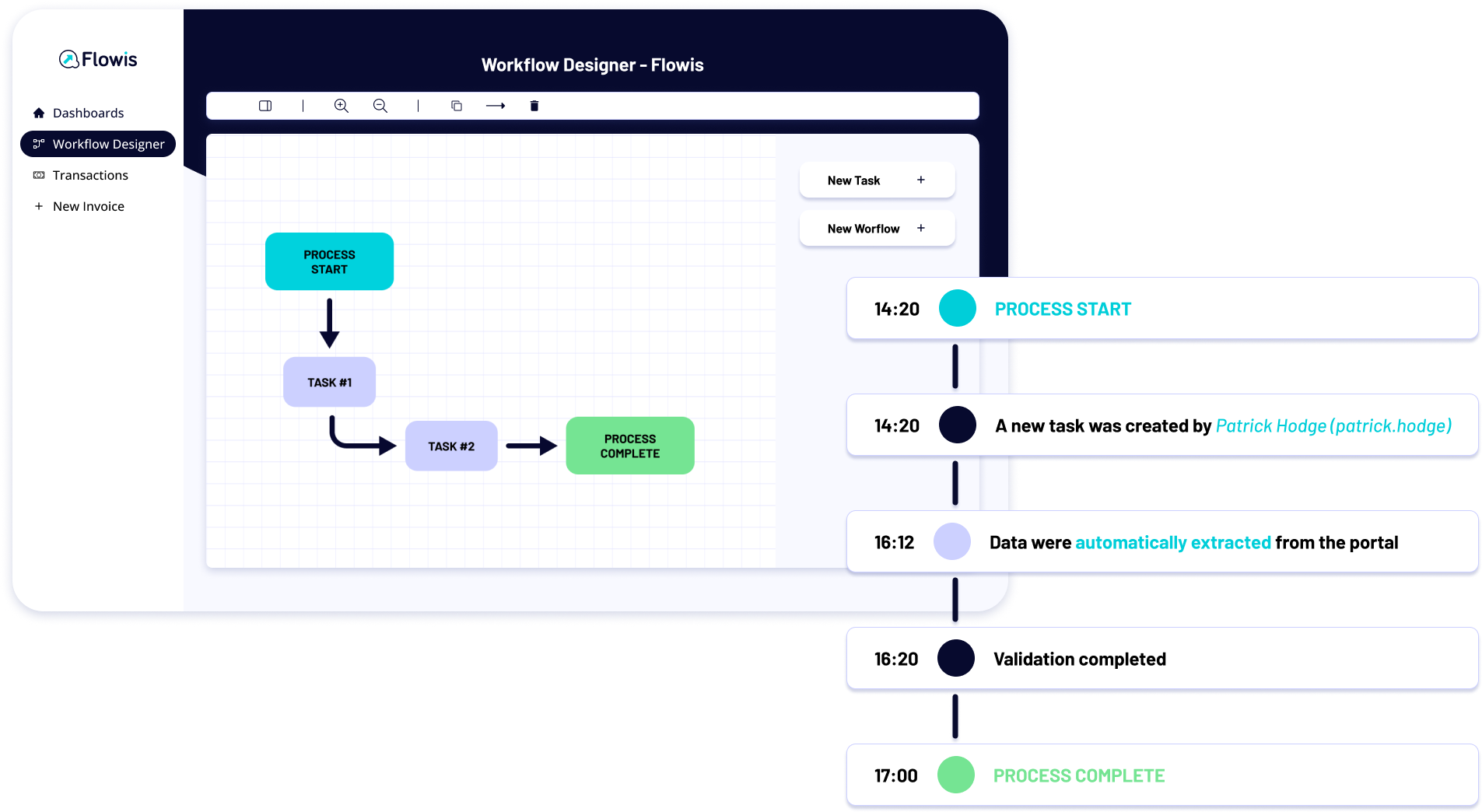 Pricing Rules and Seamless ERP Integration
Integrate With Any ERP Systems
Connect with multiple ERP systems, streamlining data flow and enhancing your overall efficiency.
Configure Flexible Pricing Rules
Tailor pricing rules for customer-supplier interactions to match your specific business needs, ensuring accurate and adaptable pricing strategies.
Stay on Top of Tasks With Notifications, Reminders, and Escalations
Stay on top with real-time notifications and reminders. Flowis ensures you're informed when critical actions need attention, reducing delays and missed deadlines.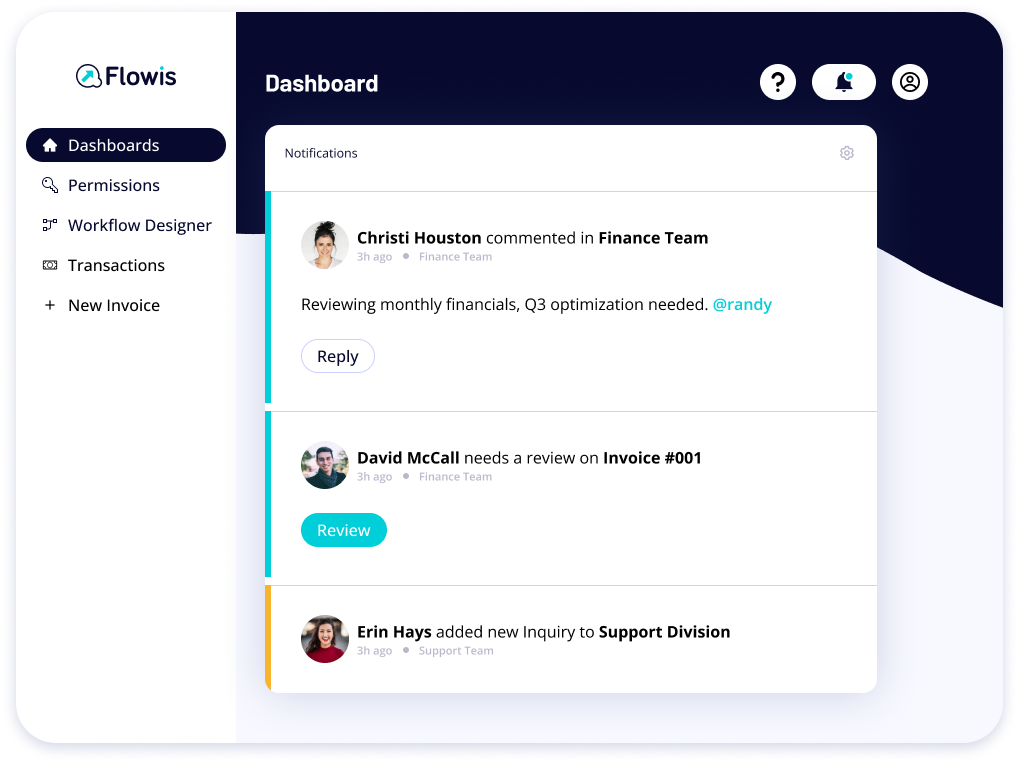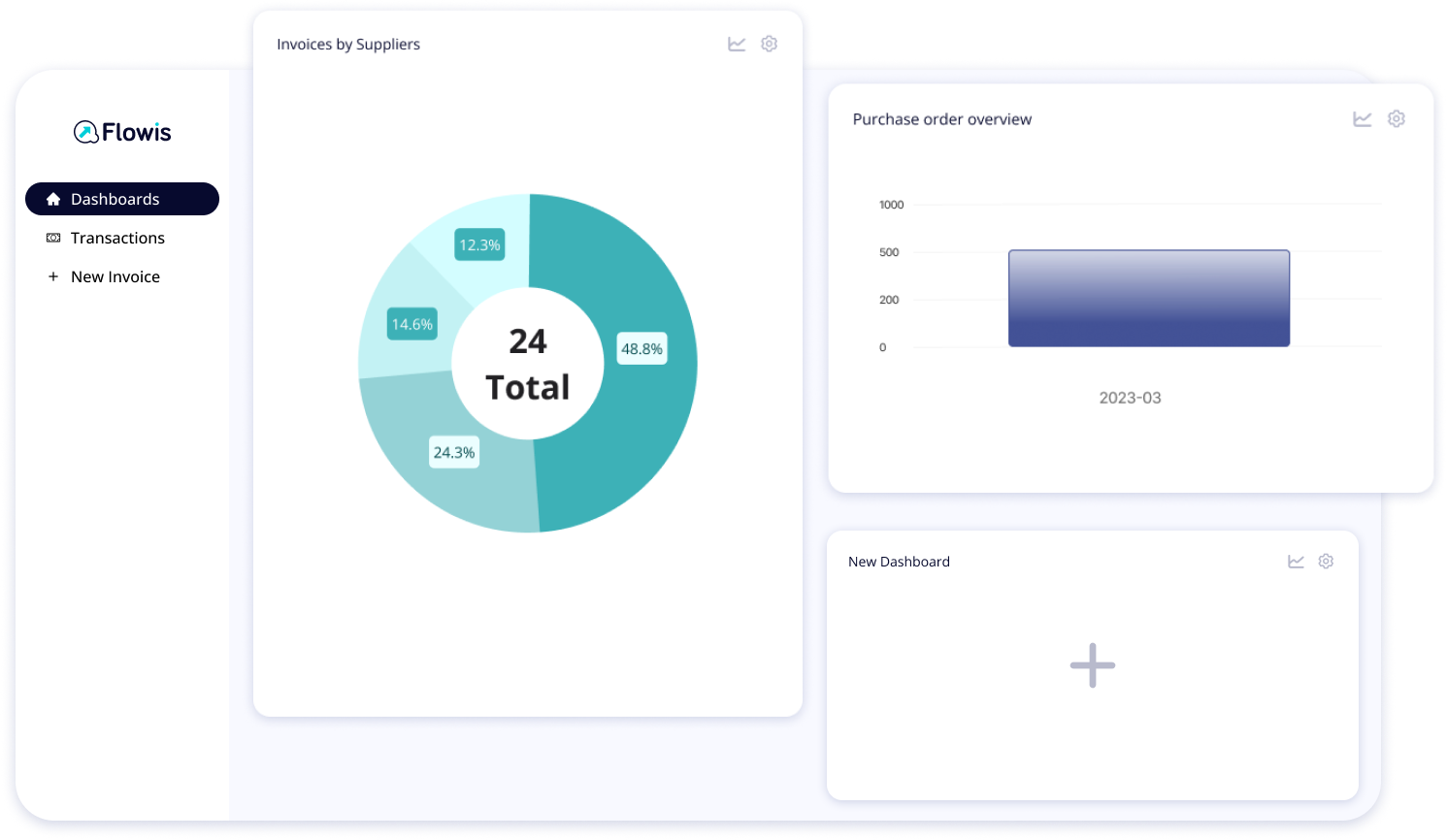 We understand the importance of making fact-based decisions, with Flowis, you can access comprehensible real-time reporting for informed decision-making.
See how we've Implemented Flowis
Flowis integrated Yanfeng's Purchase to Pay (PTP) cycle
Flowis can help you optimize business processes, improve effectiveness, workflow communication, data processing, document OCR and finance forecasts. Read about successful Flowis projects and implementations made by Flowis from all over the world.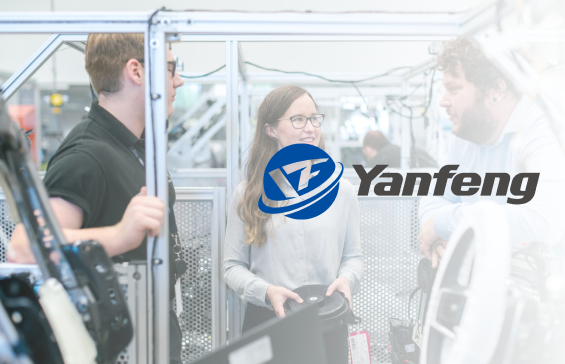 Security, Compliance, and Customer Support
We maintain SOC Type II compliance, adhere to GDPR regulations, employ TLS 1.2 encryption, and rely on Azure Storage to protect your valuable information.
Customer Support You Can Count on
Access FAQs, contact us directly, or explore our knowledge base for guidance. We're committed to ensuring a smooth experience for our valued customers.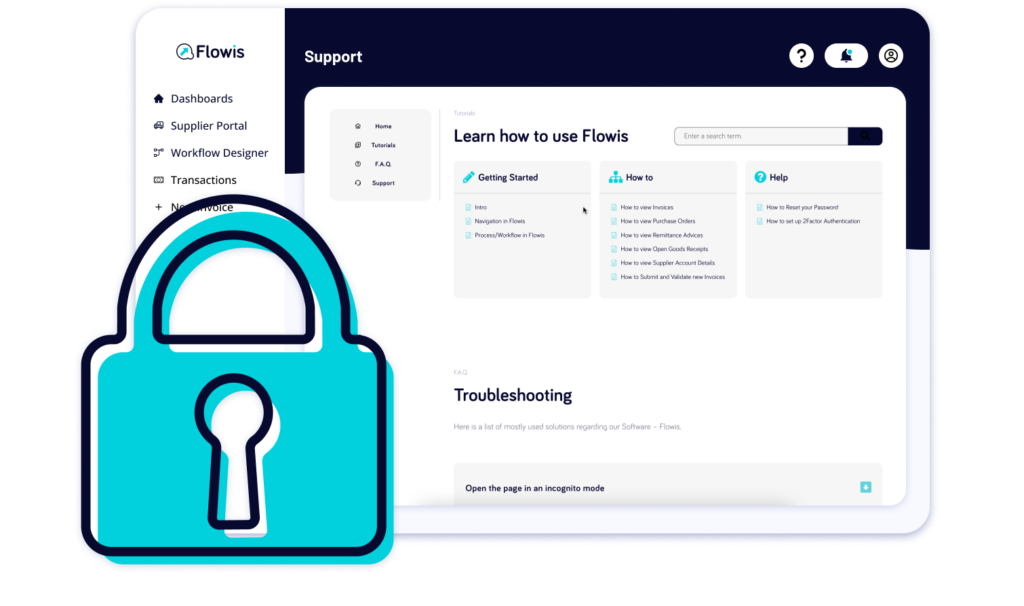 Ready To See Flowis in Action?