Accounts Payable

Automation
Turn your existing AP Process into a seamless, time-saving, and cost-effective operation. Discover how Flowis automates AP tasks, saving you precious time, valuable resources, and cash.
Empowering Your AP Process with Flowis
Customize and Optimize to Your Purchasing Needs.
Configure workflows, automatically update ERP data, and utilize cutting-edge OCR technology.
Leverage The New Ai Technology and Machine Learning
Detect and prevent duplicate or fraudulent invoices, all while enjoying the flexibility of routing invoices based on your company's unique approval matrix.
Seamlessly integrate with your existing ERP
Once the invoices are approved, they smoothly integrate with your ERP system, ensuring that all the financial data is synchronized and up to date.
Number of companies trust Flowis for Accounts Payable Automation. Detect and Prevent Duplicate
or Fraudulent Invoices
Use the power of AI and Machine Learning in Flowis to detect and prevent duplicate or fraudulent invoices. Stay ahead of fraudulent activities.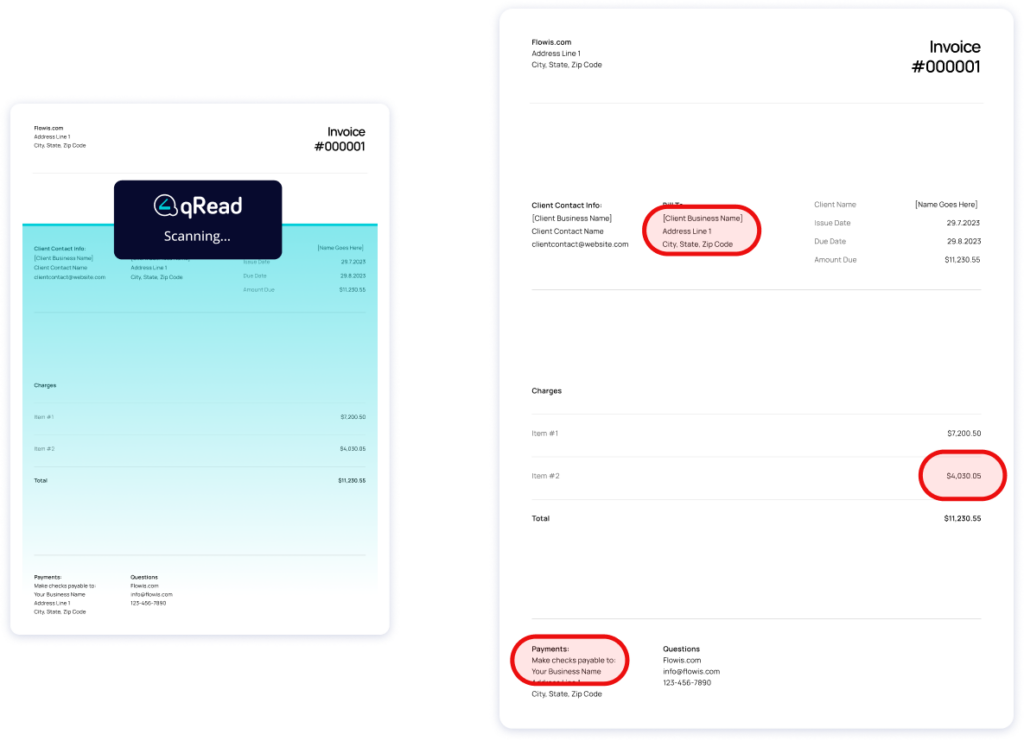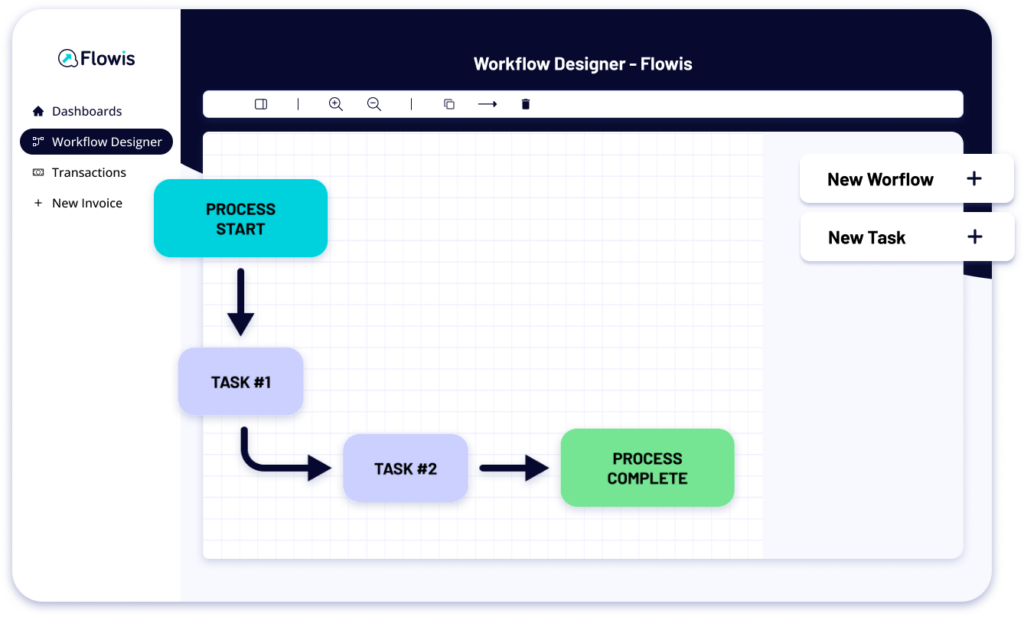 Configure Workflows
Tailored to Your Needs
Whether it's purchase orders, pricing updates, or master data changes, with our platform you can design workflows that suit your needs, putting you in control of your processes.
Stay on Top of Tasks with Notifications, Reminders, and Escalations
Stay on top with real-time notifications and reminders. Flowis ensures you're informed when critical actions need attention, reducing delays and missed deadlines.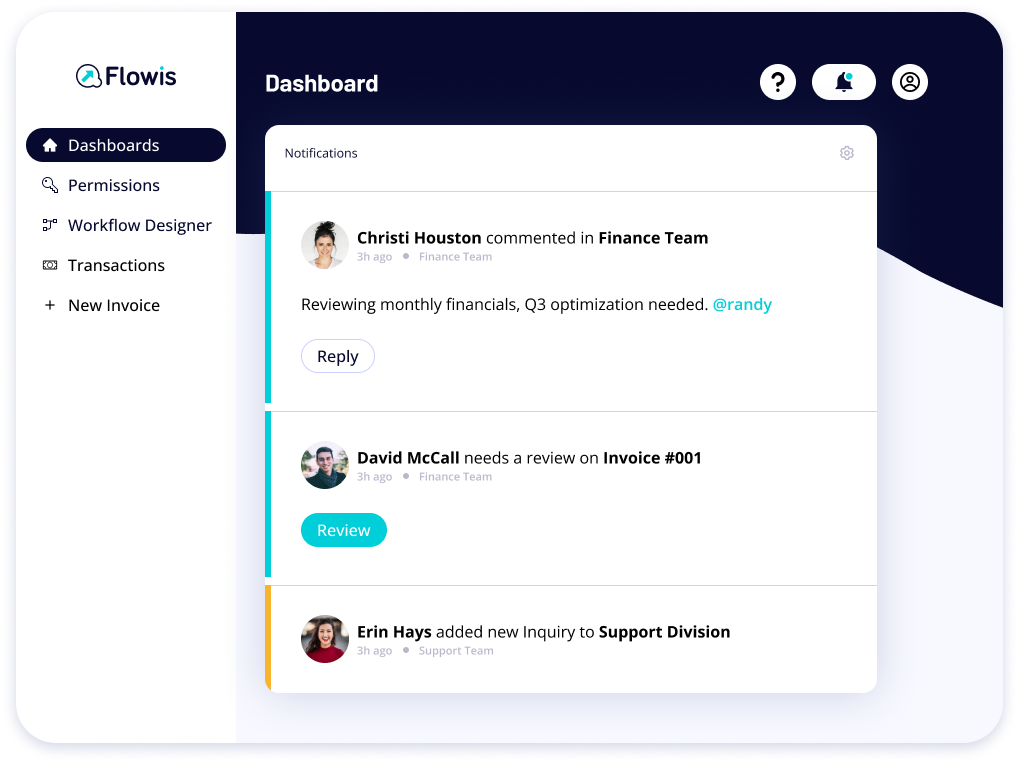 Why Choose Flowis for AP Automation?
Maximize efficiency in your accounts payable processes, save valuable time, and achieve enhanced control and visibility over your financial operations through the utilization of Flowis.
Flowis provides a comprehensive audit trail to let you monitor and review every action taken within the application, ensuring transparency, accountability, and compliance.
Providing a user-friendly portal that enhances communication, invoice submissions, and offers real-time access to purchase orders and remittance advice.
See how we've Implemented Flowis
Flowis integrated Yanfeng's Purchase to Pay (PTP) cycle
Flowis can help you optimize business processes, improve effectiveness, workflow communication, data processing, document OCR and finance forecasts. Read about successful Flowis projects and implementations made by Flowis from all over the world.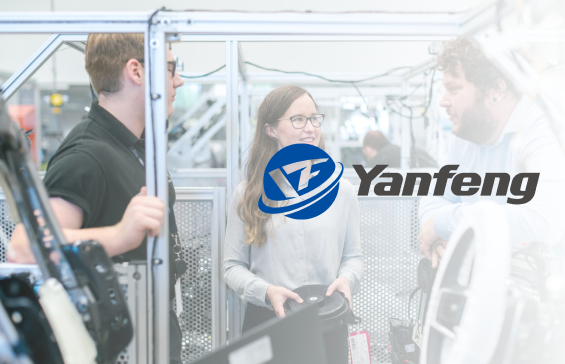 Security, Compliance, and Customer Support
We maintain SOC Type II compliance, adhere to GDPR regulations, employ TLS 1.2 encryption, and rely on Azure Storage to protect your valuable information.
Customer Support You Can Count On
Access FAQs, contact us directly, or explore our knowledge base for guidance. We're committed to ensuring a smooth experience for our valued customers.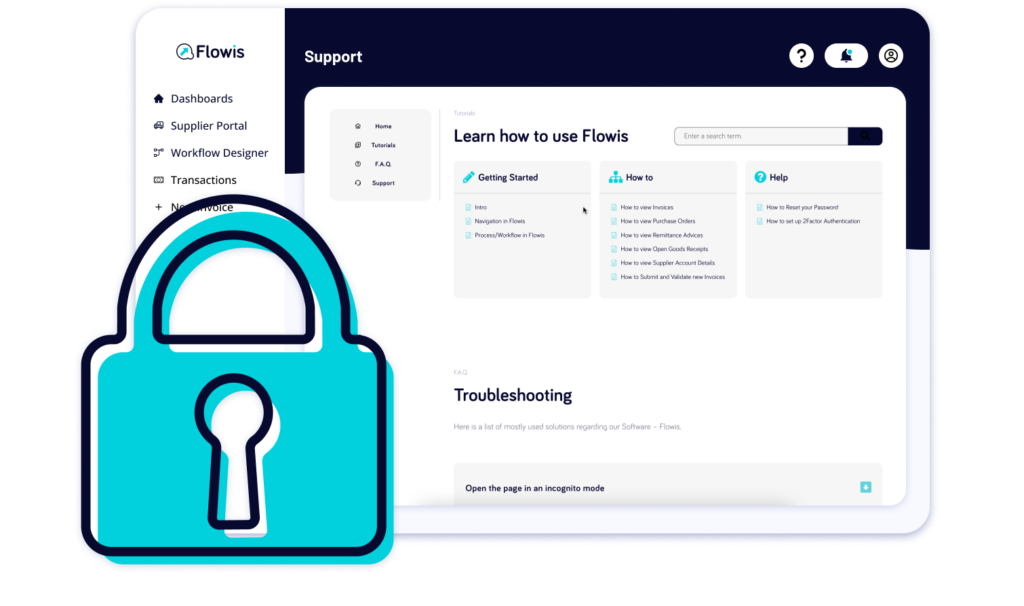 Ready to see Flowis in action?